we are here to help. By working with our team, you will experience a selling process that is simple, straightforward, honest, fast, and fair. We buy houses as-is, making the process convenient for the homeowners we work with. Before you hire a Moncton real estate agent, reach out to find out what we can do for you. You might be surprised by the selling options available to you! Give our team a no-obligation call at any time to learn more.   (506) 499-9123
Trusted And Reliable Local Moncton Home Buyers
Do you need to sell your house in New Brunswick? Moncton Home Buyers is buying houses in many nearby cities no matter the condition or situation. Our direct house buying process is simple, fast, and will save you thousands in repairs, holding costs, and agent commissions.
If you want to sell your Greater Moncton property, reach out to tell us more. We are happy to answer all of your questions without any obligation or pressure to sell. Our goal is to help local homeowners find the absolute best solution for their unique needs! Fill out the form above or call us at (506) 499-9123
A Fast Closing Will Save You Thousands!
A direct sale to Moncton Home Buyers makes the selling process simple, as fast as you choose (as fast as 7 days), and direct. You will not have to make repairs or wait around for a buyer. Even if you are dealing with a difficult situation, our team is here to help!
Are You... 
Worried about Foreclosure?

Dealing with bad tenants?

Stuck with an inherited property?

Do you need to sell fast to buy elsewhere?

Does your house require a lot of repairs?

Are you struggling with liens or tax problems?
Working with Moncton Home Buyers will put an end to all of the stress and expenses that stem from your unwanted property. Reach out to us today to find out what we can do for you!
How It Works
Our simple process is incredibly straightforward. Tell us about your property, get a no-obligation offer, and sell your house! There aren't any red-tape or repair costs!
Selling Your House To Moncton Home Buyers vs Hiring A Moncton Real Estate Agent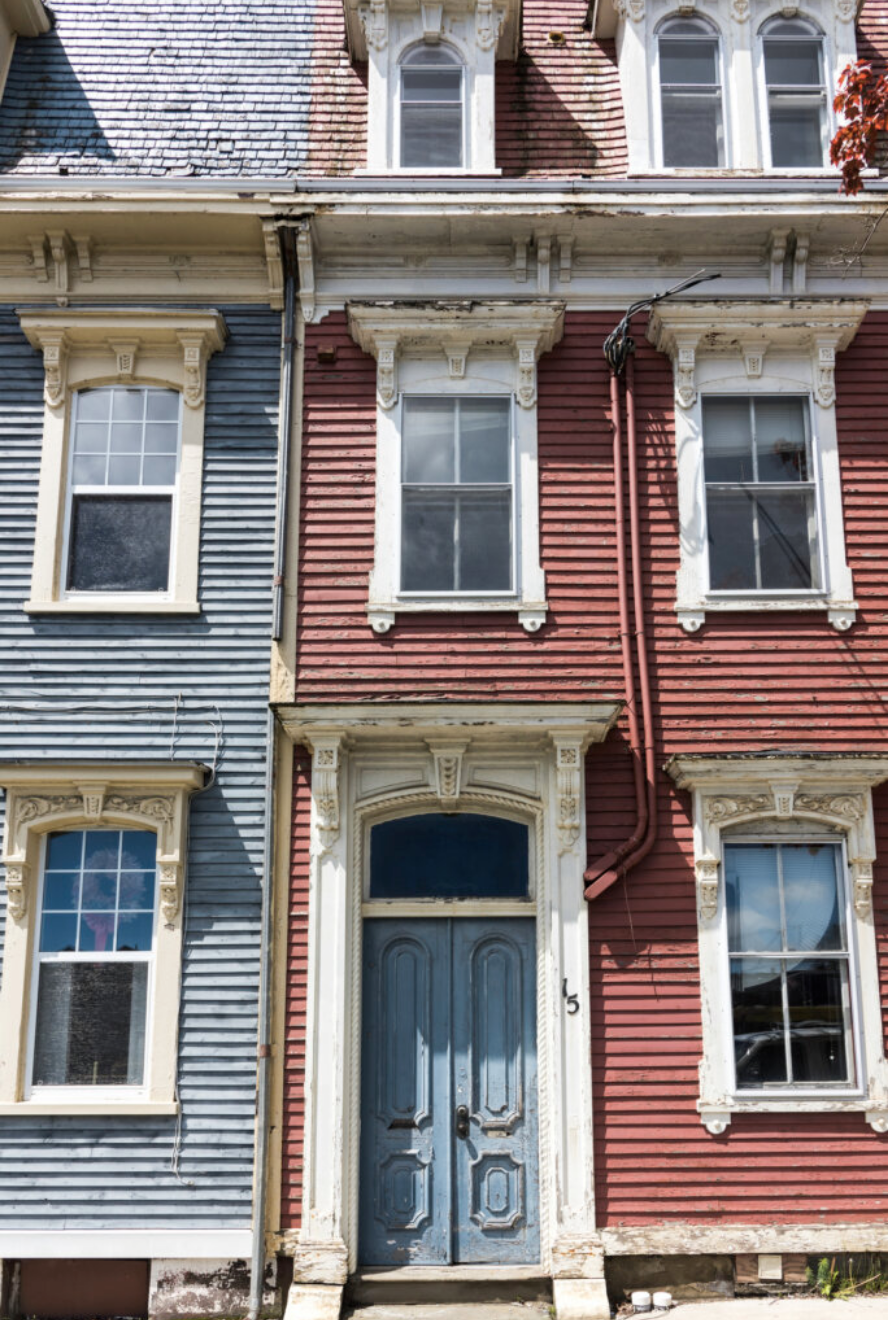 Listing your house with a Moncton agent is ideal when you have a property in perfect condition, that needs little to no work. You will need to be flexible on your sale date and asking price, and understanding if the sale falls through.
While pretty houses can sell quickly, old, damaged, or distressed properties can take much longer. Not everyone has the time or money to wait for a traditional listing. In these cases, a direct sale will prove to be a much better option.
We Offer an Alternative to a Traditional Listing!
A direct sale to our team will help you sell your house fast, without any costs or wasted time. There are no commissions, repairs, continued holding costs, or closing costs. Our process can save thousands!
You will not have to clean, show, stage, or repair the house before selling

You will not have to deal with property showings or strangers in your house

You will not pay a dime in agent fees or commissions

Our process is fully confidential and private. You will be able to sell your house without sharing your information on the MLS

You will be able to sell your house in just a few days, potentially saving you thousands in holding costs

It's fast. We can buy houses in Moncton in as little as 14 days
When you work with our team, you won't have to wait around, unsure of what will happen next. Working with Moncton Home Buyers will allow you to sell your house on your terms, without any hassles or red tape.
There Are Many Ways to Sell Your House in Greater Moncton!
While there are many creative ways to sell a house in Greater Moncton, typically, home sellers will choose from one of these three main options...
OPTION 1 - List your house with a Greater Moncton real estate agent: From listing to cash in hand it's actually 75-90 days, hassles of open houses, commissions, and uncertainty.
OPTION 2 - Sell the house yourself (FSBO): You're doing all the work an agent would, saving a bit of money but costing dozens of hours of time.
OPTION 3 - Sell for cash to Moncton Home Buyers: Avoid all of the hassles with listing on the market, pick your closing date, no obligation to see our offer, no need to do repairs, and we LOVE the most difficult situations agents or other investors won't touch. 
Don't get locked in a listing agreement until you learn more about what we can offer you! We will never put you under any obligation or make you feel pressured into a sale. After you tell us about your property and situation, we will get to work discovering the selling method that will be the most beneficial to you. Our team is local, honest, and dedicated to helping you with your unwanted property in Greater Moncton!
Discover How You Can Sell Your Home Even If:

There's a Reason Your House Isn't Selling
Enter your information below and receive a
FREE report: "How To Sell Your House Fast In Today's Market."
Why Moncton Home Solutions?
Have Questions? A quick phone conversation with us will relieve your stress about your property.
Sell Your House in Greater Moncton No Matter the Situation!
Many homeowners feel stuck when they own an old, run-down, or distressed property. A direct sale to Moncton Home Buyers will help you to sell your house fast in Greater Moncton no matter what you are dealing with. Before you hire an agent to help you sell, find out if selling to Moncton Home Buyers will actually be a better option! If you are dealing with repairs, foreclosure, bad tenants, or an unwanted inherited property, we will help you determine the best selling solution!
We buy houses in Greater Moncton, New Brunswick and the surrounding areas. If you need to sell your house in New Brunswick, but don't want to deal with the standard listing process, reach out to our team to learn more. We are happy to answer any questions you have.